Upcoming Events
These groups, classes, and retreats are a perfect way to experience the power of this work first hand, in a group setting. For more intensive and personalized focus, I offer ongoing, private and customized programs for individuals and small groups.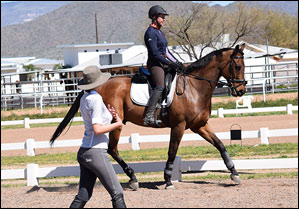 Gestalt Riding Clinic
December 1-2, 2019
In this 2-day clinic, discover subtle shifts in your position that make a world of difference to your stability in the saddle, the effectiveness of your aids and partnership with your horse.
DETAILS/REGISTRATION
Get in The Zone Clinic
January 26 & 27, 2019
In this 2-part clinic, learn visualization techniques to optimize your dressage performance for competition and pleasure. Participants will walk away with new perspectives and practical tools to bring your best self for you and your horse.
DETAILS/REGISTRATION
Body Awareness for Riders Group Class
When: See calendar below for dates and times

Embracing Imperfection and
Loving Your Humanness
When: Saturday December 8 1:00 pm - 3:00 pm

Gestalt Riding Clinic
Gestalt Riding clinics are a powerful way to improve your seat, connection and confidence in the saddle. Contact me to find out about rates for hosting a half or full day clinic at your facility.